Label and Printer Supply Needs
Printer & Label Supplies
We understand how important labels are to your daily operations. As an added service we offer both Zebra and DYMO compatible labels to our clients as well as the convenience of a regular label reminder service. Our goal is to provide high quality products that complement AIGalaxy™ and can be used to improve processes at your clinic. AIS, Inc. is the number one resource for your label and label printer needs. We offer savings and convenience for your practice.
We offer combo cases of labels and ribbons that are sold at competitive prices. Our Zebra Universal Case contains the exact 1 to 1 ratio of Labels to Ribbons that you will need. This "universal case" will simplify your processes and provide you with the correct quantity of products to use with AI. We also offer a free label reminder system to provide you timely reminders so you do not run out of labels.
Label Reminder System
We know how busy your clinic can get, and remembering when to order labels next is not always the top item on your list of things to do. We are here to help! We have designed a Label Reminder System to automatically send you a reminder for when it is time to order labels again. We will send you a friendly reminder to check your label inventory. It is our goal to provide you with the best Label Services with the highest quality of products.
Common Printer and Label Options
We can work with all various types of label printers from Zebra, Dymo, Brother, and more. Check out our AIGSS Store for more label print options.

Zebra Printers
Printers
• Zebra TLP2844
• Zebra GK420T

Dymo Printers
Printers
• DYMO LabelWriter 450
• DYMO LabelWriter 450 Turbo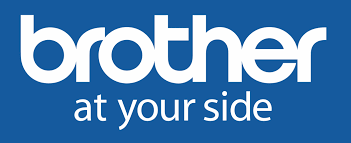 Brother Printers
Printers
• Brother TD-2120N
• Brother QL-800
Zebra Labels
Visit our AIGSS store for all your Zebra label  printing needs.
Dymo Labels
Visit our AIGSS store for all your Dymo label  printing needs.
Brother Labels
Visit our AIGSS store for all your Brother label printing needs.